Congratulations for receiving a SMART gift card!
Smart shopping with SMART gift card
If you have a SMART gift card, did you know there's a Vouchers Depot land waiting for you, with vouchers from famous brands from all over the world? SMART gift card is the key to unlock the door to this magical land. Redeem it and make your wishes come true!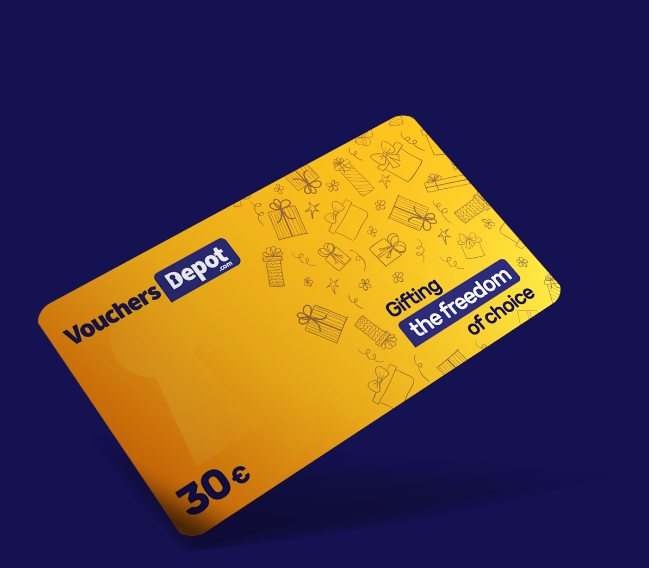 Learn more about how to redeem your SMART codes
What is a SMART gift card? SMART gift cards stand for:

Easy redeem process - The redeem process is easy and intuitive

Hundreds of worldwide known brands - Our catalog contains a large variety of gift vouchers from international famous brands

Several gift voucher values - You can select the voucher value best suited to your needs and budget

Instant vouchers redeem - Gift vouchers are sent instantly via email, SMS or Whatsapp

Safe and secure - Your information is secure and your cart balance is safe
Access the registration page
Click here or on the REDEEM button from the main menu area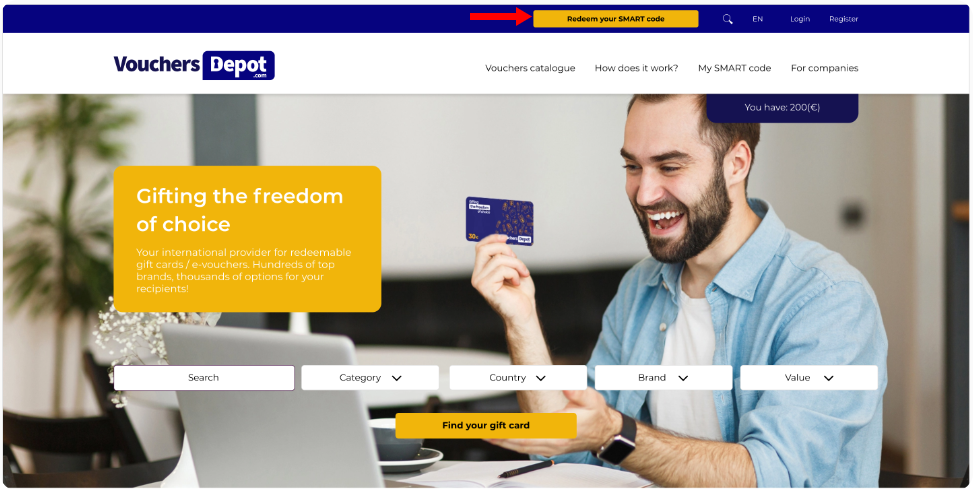 Register the code
Submit your value code in the requiered fields. Your SMART gift card value is added to your cart balance. Congratulations, you just gained access to Vouchers Depot magical land!

View gift vouchers catalog
The Vouchers Depot land is far and wide! Browse our Catalog and select the vouchers you wish to purchase.

You can search gift vouchers by category or by brand. So, what gift voucher will you buy first?
Purchase gift vouchers
Click on the gift voucher you wish to purchase and select Add to cart. Next, you need to select the delivery details.
You can purchase it for yourself, or send it as a gift to someone else. Whichever you choose, we offer you the option of sending the gift voucher via email, SMS or Whatsapp.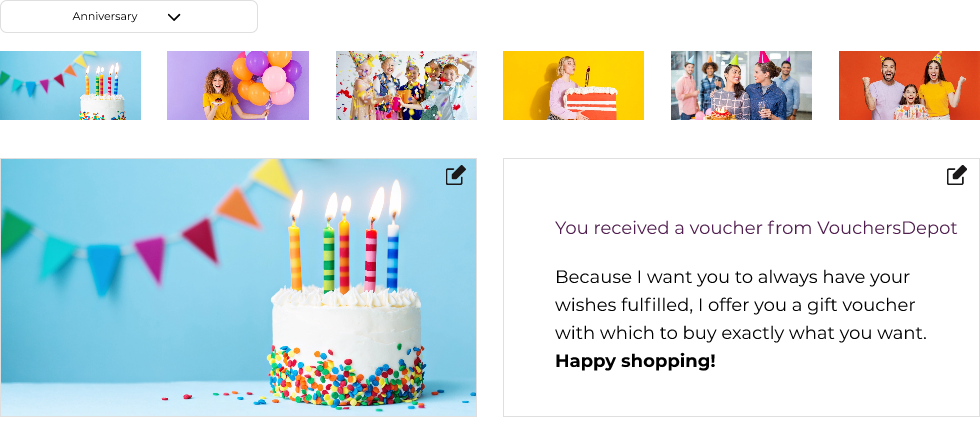 Order finalized
Congratulations, your order is complete. It was a pleasure doing `shopping` with you!